2009
Late June saw The Honeybees joined by guest choirs Cafe of the Gate of Salvation, Sorrelle & Mirror Child at St John's Anglican Church, Darlinghurst for an a cappella Winter SOULstice. Over 200 people witnessed a fantastic gig culminating in a combined choir of 70 voices with versions of Walls of Zion, Didn't it Rain, Storm is Passing Over & How I Got Over.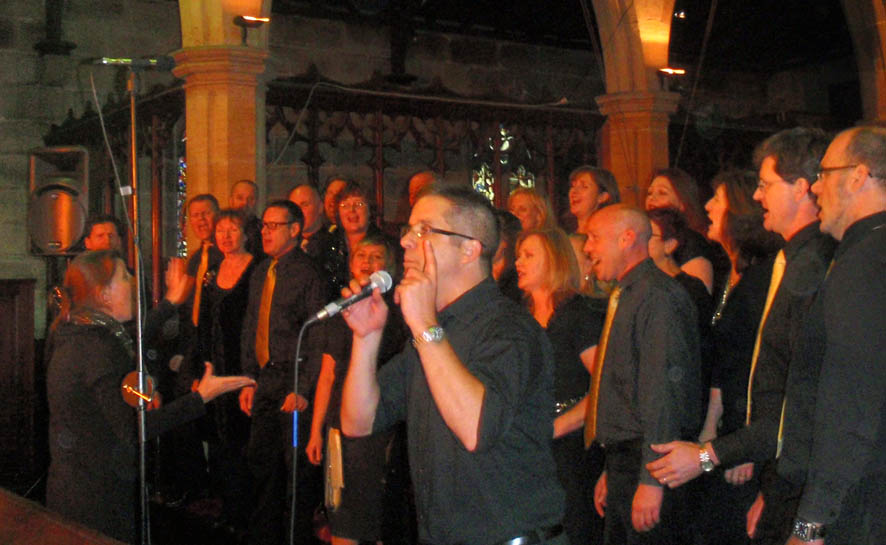 Dynes singing "One More Sunny Day"
May saw The Bees again sing at the Red Cross Blood Service - Annual Service of Remembrance and Reflection at The Wesley Centre, Sydney for all those who have been touched by organ donation and transplantation.
In mid April The Honeybees performed a set of 8 songs at the Mission Australia HUSH for Homelessness launch held in Martin Place. A number of newbees made their debuts.
The Honeybees End of Year concert at Sydney Boys School Hall was our annual cabaret-style perfromance with over 200 guests listening to a rousing performance over food and wine that they brought along themselves! One of the chosen charities for the event was Samoan tsunami victims - as some Honeybees members have an association with Samoa through singing tours and events and, appropriately, our guest choir for the event was the CCJ Samoan Choir Bexley. The audience also enjoyed performances of Prayer, You Send Me, Let the Fire Burn, Stay With Me, and the Christmas-themed Last Month of the Year. Tearful acknowledgements were made to Dynes Austin at his last concert as MD with his solos in Change in My Life & How I Got Over reminding us all once again of his amazing voice.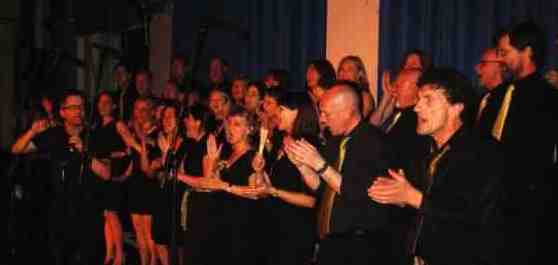 Dynes conducts the choir for the final time




Our guest choir CCJ Samoan Choir Bexley
During 2009, from the proceeds of our concerts and some donations from audience members, we were delighted to have been able to donate about $6,500 to the small village of Saleapaga in Samoa which had been devastated by the Tsunami and about $7,500 to Basundhara, a non-profit charity in India helping orphans, the elderly and other disadvantaged groups.