2016
Our first gig for 2016 was one very dear to our hearts as it was the wedding of choir member Maureen to her dashing partner Mark. The beautiful ceremony was held at Banjo Paterson's Cottage in Gladesville.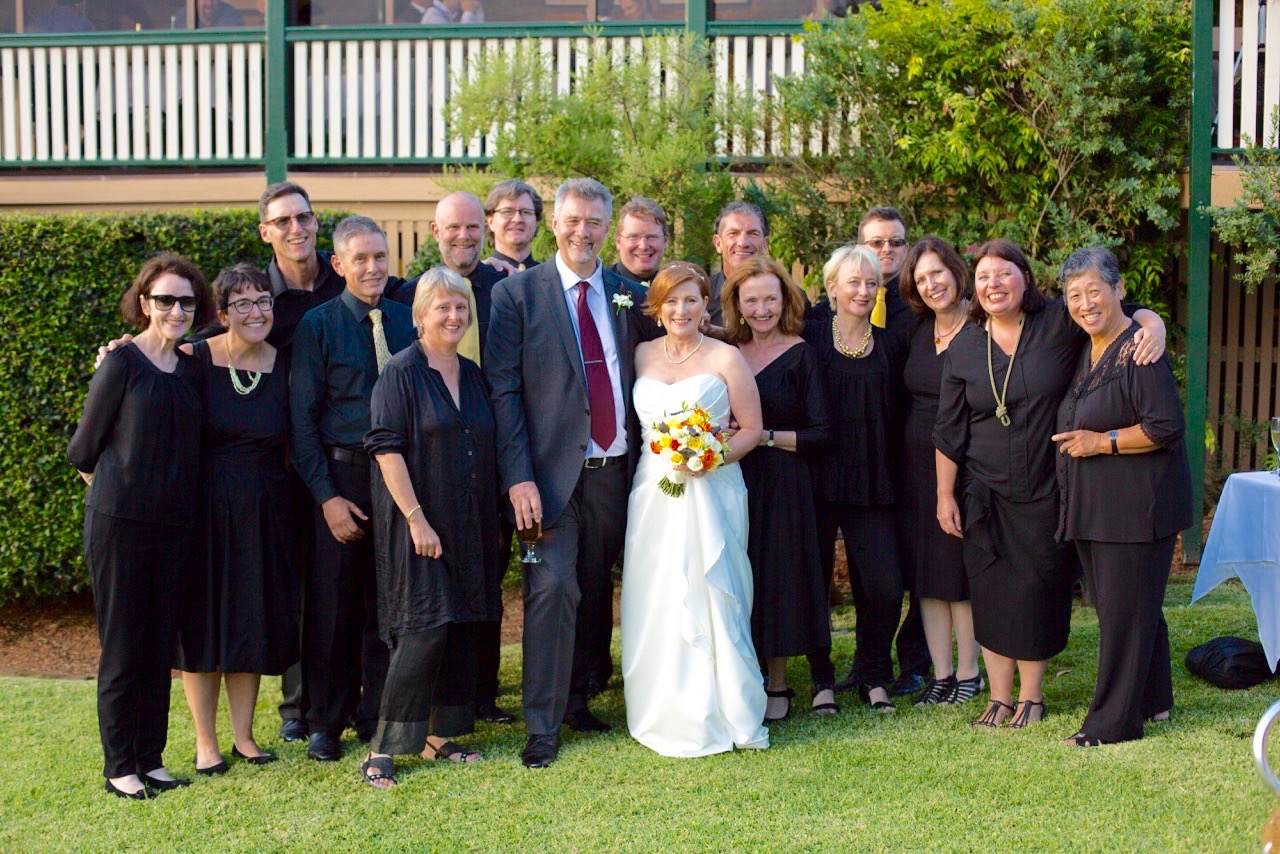 The blushing bride and equally blushing Bees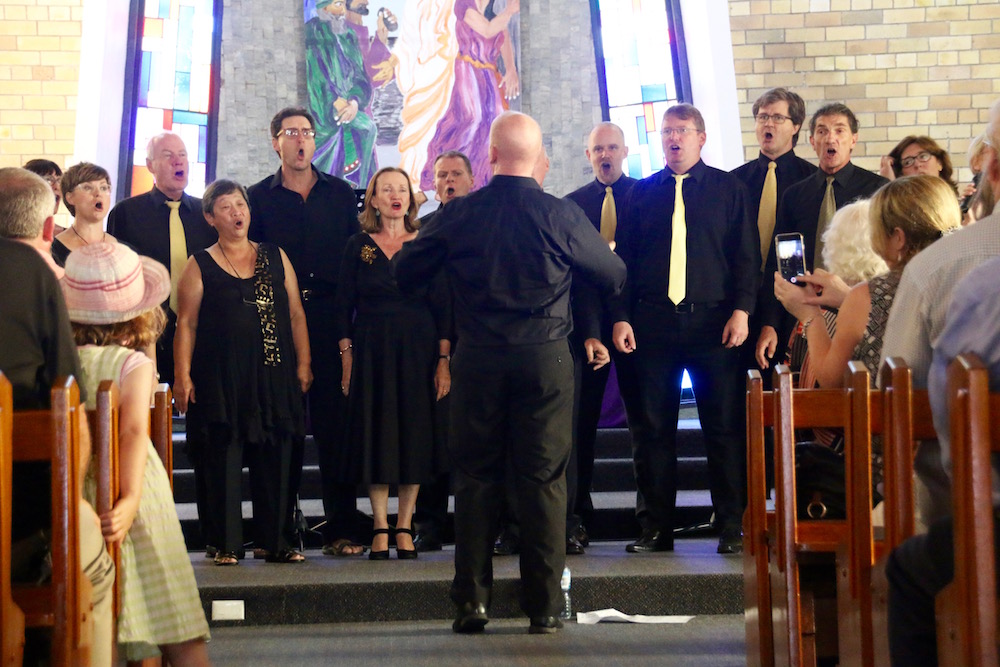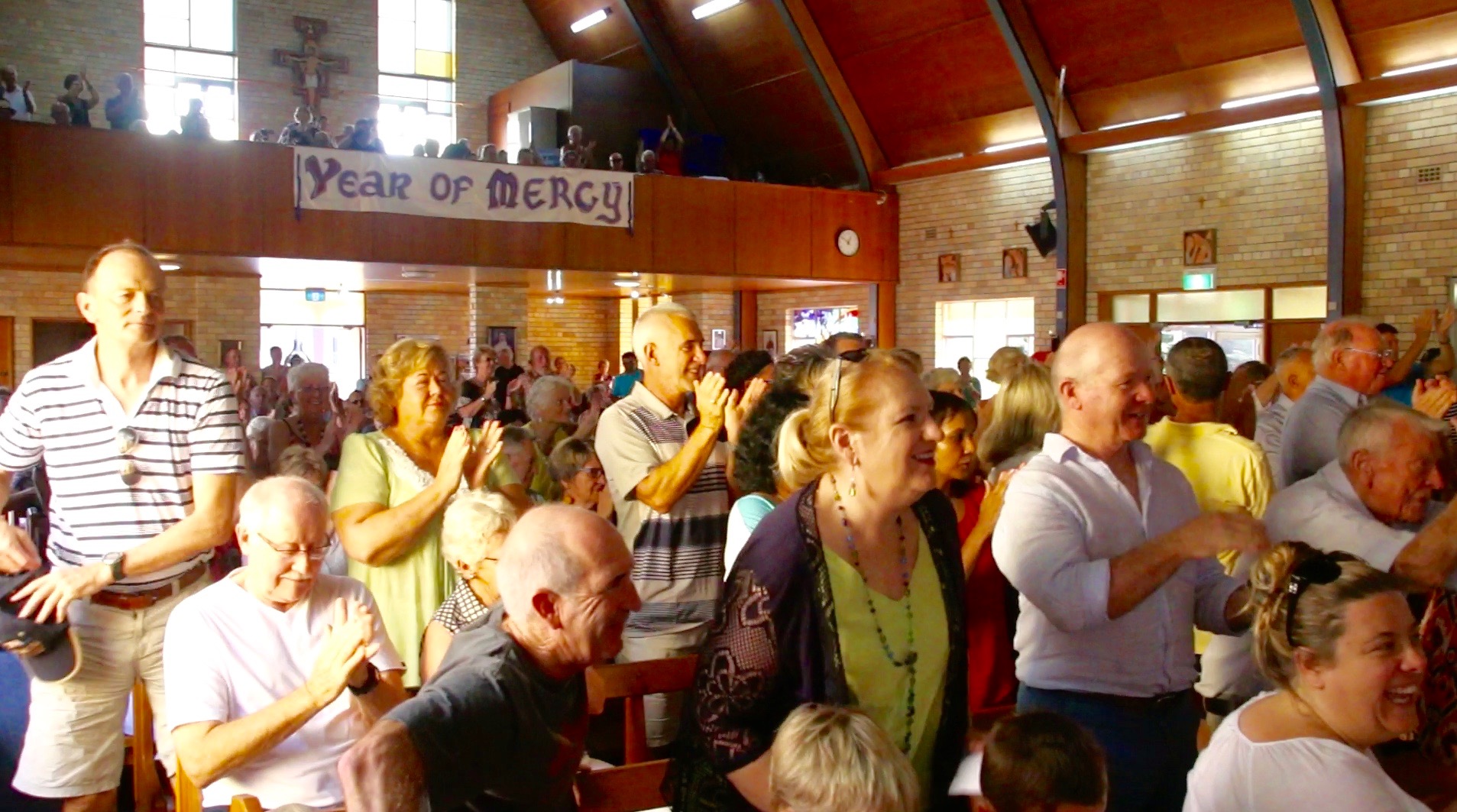 The Bees performing in Kiama and the very appreciative crowd
In mid-March the Bees travelled down the coast to take part in the Kiama Jazz & Blues Festival. Together with The Parson Sons Plus Gospel Band, we performed at the Sunday morning Gospel Jazz Service with a set of 9 songs including I Am Ready, Trouble of this World & a rousing encore of How I Got Over. Of particular note was the fantastically involved audience who did not hold back on joining in and showing their apprecaition. One of the organisers posted the following in our guest book : "Wow! Thank you so much for such a beautiful celebration in song today at The Kiama Jazz Festival. The harmonies were exquisite and the soloists were so uplifting. I have had so many amazing comments about the performance."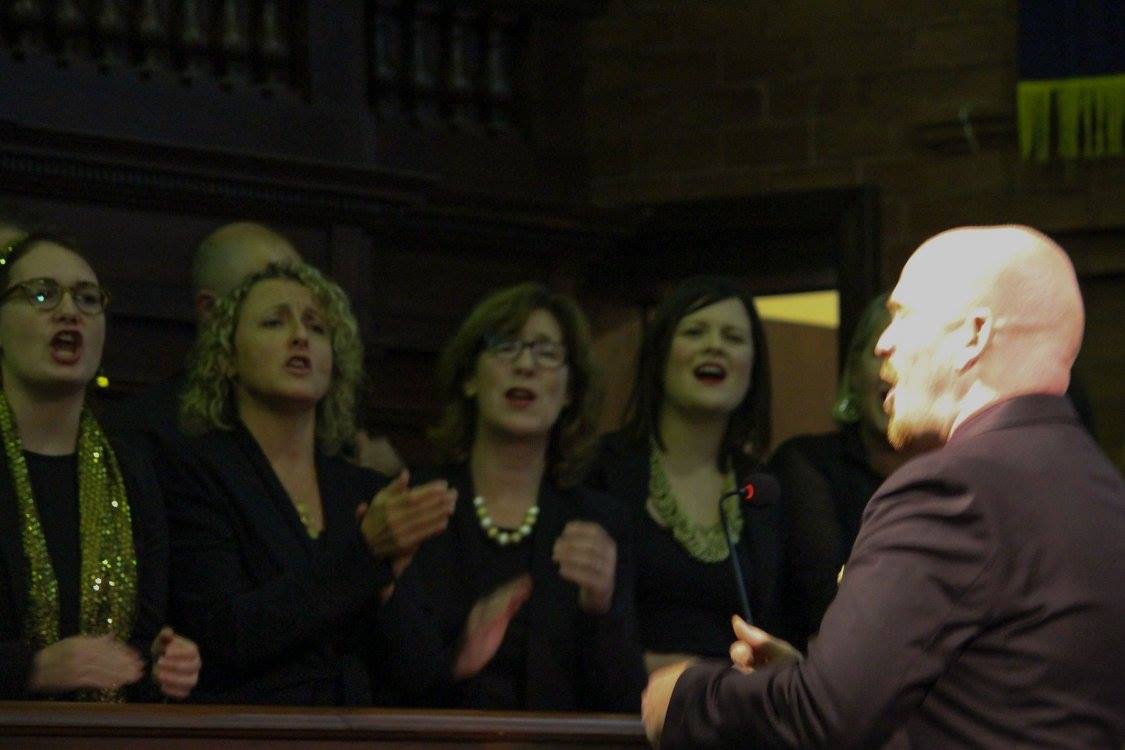 Steve conducting at Vanessa's Ordination
Early June saw a first for The Bees - an ordination! We were delighted to perform at Vanessa's Ordination Ceremony at the Koean Community Uniting Church in Lindfield. On a very stormy, wet and wild day in Sydney, we performed a number of songs that Vanessa chose, incluing Oh! Happy Day, Never Let Go My Hand & How I Got Over. Vanessa enthused "... Words cannot express my gratitude for what you did at my ordination. Thank you all so much...".

Our June Winter SOULstice was once again held at St John's Anglican Church, Darlinghurst. This year we raised over $2,100 for OzHarvest, a charity that collects unwanted food from commercial outlets and delivers to to over 800 charities for distribution. On a rainy winter's day and in front of 120 hardy souls The Bee's dusted off a couple of old favourites, such as Didn't It Rain & Change in My Life, and performed a brand new number (Save Me Some Grace.)


Winter SoulStice 2016 at St John's Church, Darlinghurst
Late July saw a number of Bees travel to Taree to hold a workshop and perform at a fundraising concert for the Manning Valley Push for Palliative Care group. We held a workshop with about 20 locals during the day and performed in front of about 70 people that evening. A great time was had for a great cause. Thanls to ex-Bee Judy for organising.
A special evening was held on Friday 16th of September for The Bees to celebrate our 20th birthday and to laucnh our first CD - Milk & Honey. We hired The Camelot Lounge in Marrickville and about 90 Bees and ex Bees came along to help us celebrate this milestone. The evening held a few audio visual treats, two sets, a bit of dancing and lots of laughter and reflection on the history of this great group of people - past & present.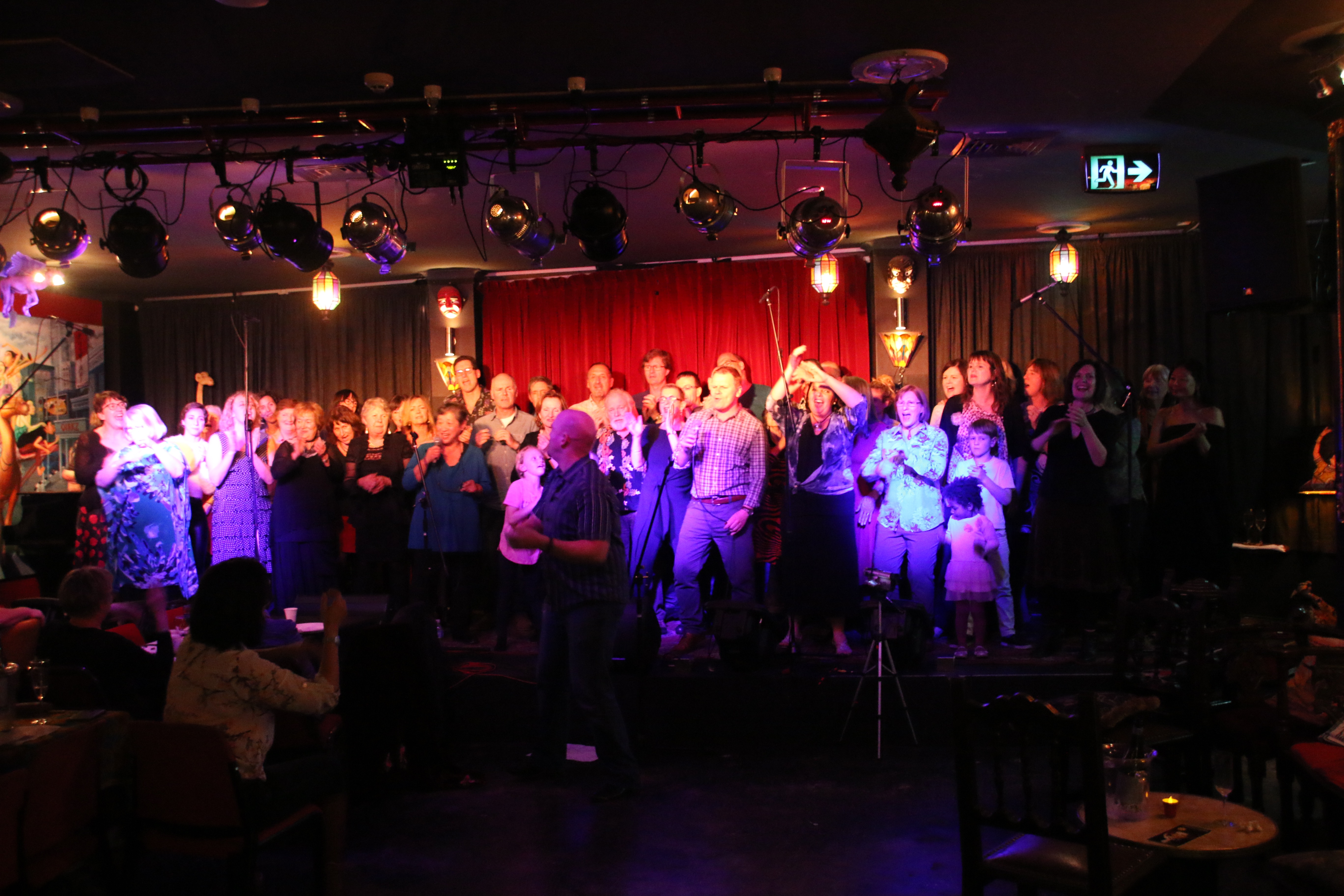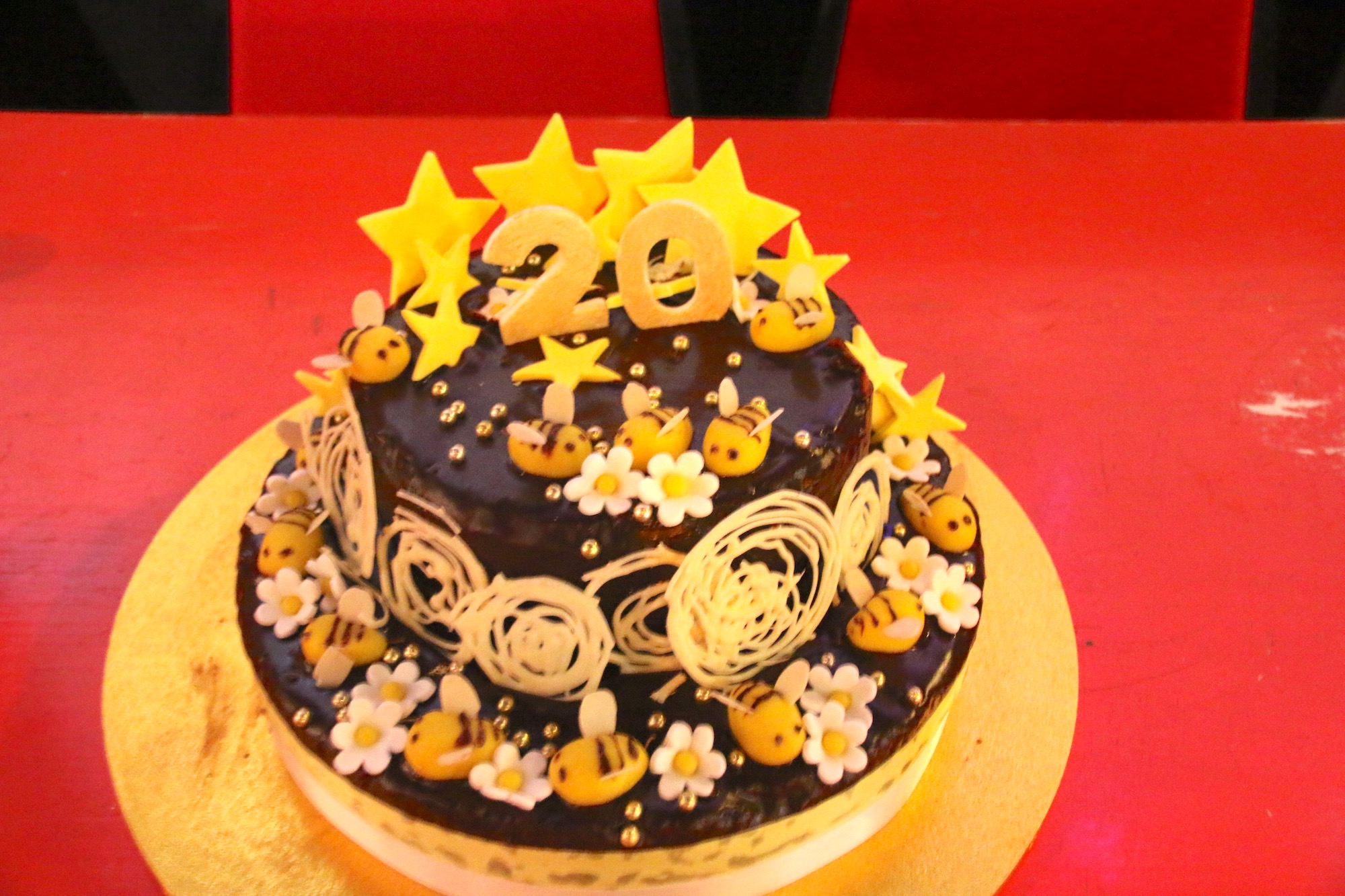 Bees' 20th birthday bash at the Camelot Lounge, Marrickville
We held our Gospel Groove Workshop in early November. It's always a great event where participents learn about the history of gospel music and its linkages with the slave trade. They also get to learn 4-5 songs and this year the songs included Come Along my Friend, This Little Light of Mine, Everytime I Feel the Spirit & Freedom is Coming. Some of the 'Gospel Groovers' joined us on stage a few weeks later at the Summer Concert to perform these pieces.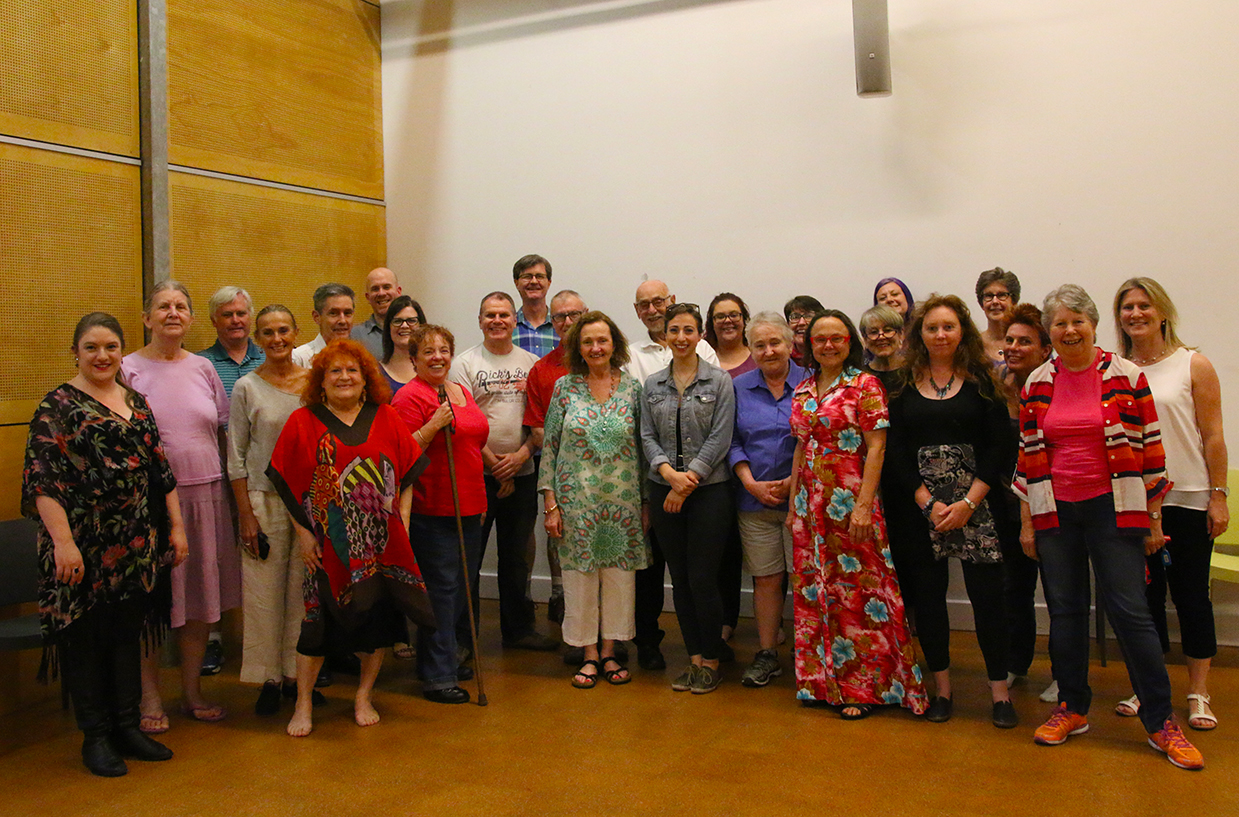 Gospel Groove Graduates - 2016!
December saw another sell-out summer concert at Sydney Boys High School. The cabaret style evenings saw The Bees revisit some old songs and also perform a few new numbers. The repertoire included Gotta Serve Sombody, Change in My Life, Oh! Happy Day, People Get Ready & I'll Fly Away. We had a number of Bee's making their debuts. We were able to raise over $4,000 for our chosen charity which was Lou's Place. Based in a King's Cross terrace house, Lou's Place is the only day-time refuge for women in Sydney where they can come and have a bite, a shower, pick up some clothes and importanly have a chat with somebody. It really is a great cause doing wonderful work.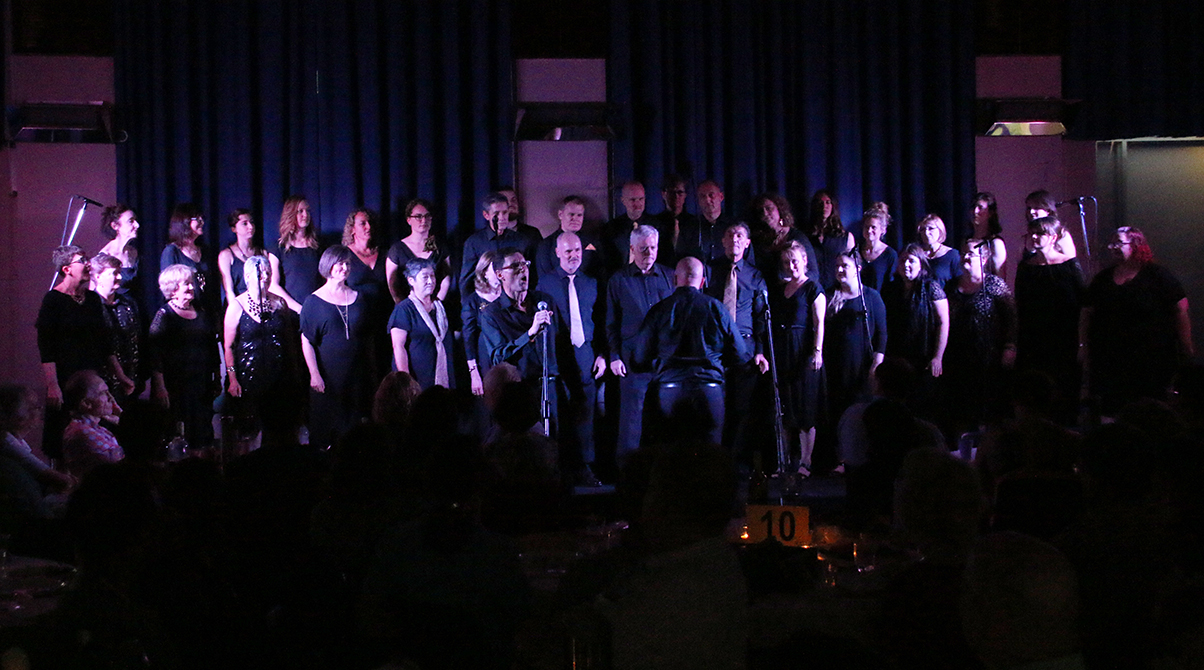 Raymond soloing I'll Fly Away at the Summer Concert

Our final event of the year was a City of Sydney Christmas singing event in Martin Place. We sang four sets of 5-7 songs as people were heading home or doing their Christmas shopping. Most people stopped and enjoyed the full set which was great to see. Many phones were recording and we could see people really getting into the Christmas spirit. Each set ended with our Christmas song Pretty Little Fingers.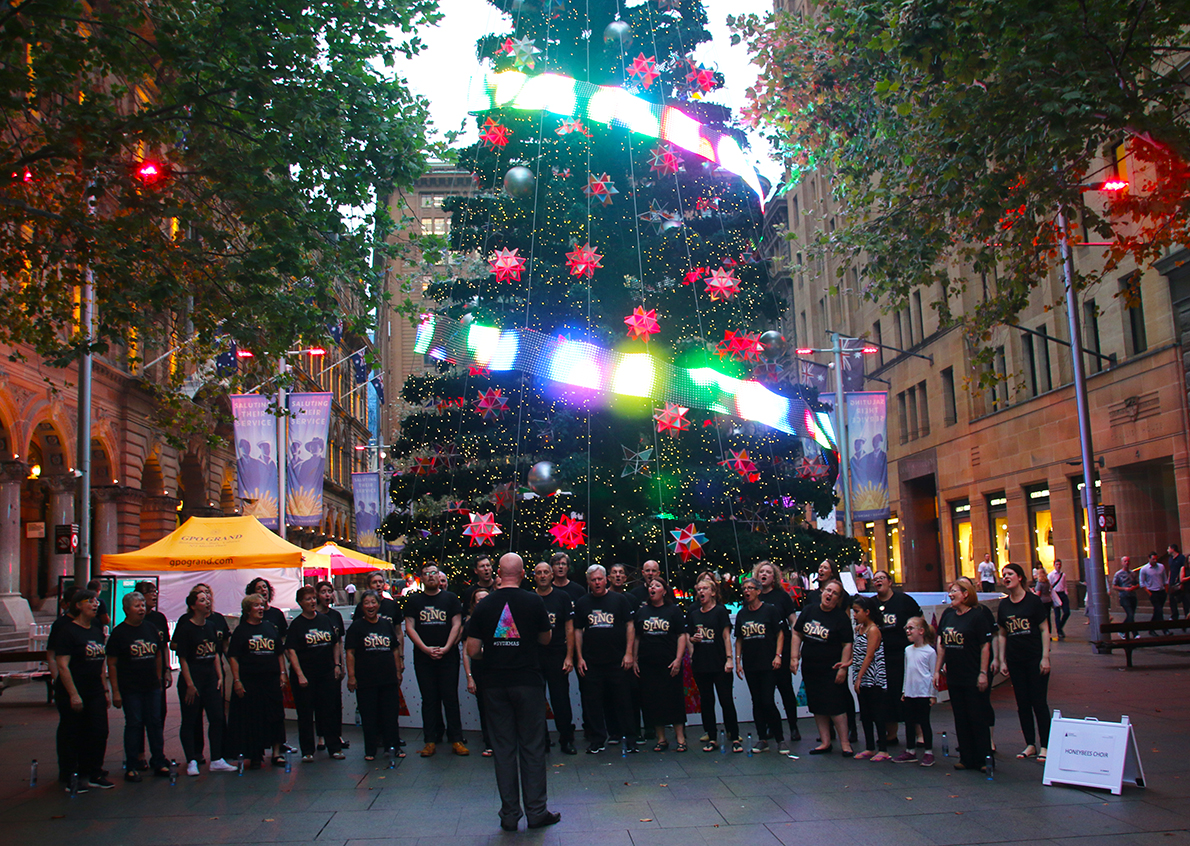 The Honeybees perform in Martin Place for Christmas