A chief highlight of the glamorous Honeybees Christmas Party is the annual presentation of the Mary Lou Shield. Awarded at the discretion of the previous year's winner, the shield honours all manner of achievement, be it outstanding performance, behind the scenes support, or just plain niceness.
It's a light-hearted tribute to
Mary Lou Sheil
, a person who was, and remains, an important part of our group. During her time with us, Mary Lou was facing the challenges of Non-Hodgkins Lymphoma and we shared the highs and lows of that journey. A most accomplished woman, Mary Lou was also rather fond of goofy jokes. Somewhere she is sure to be smiling over the dopey pun that keeps her name on our lips. And most certainly she would approve of the award's encouraging spirit.

Previous winners: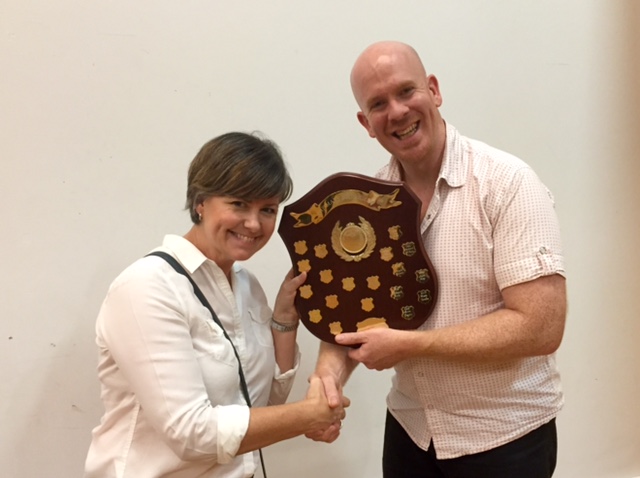 Bern receives the much covetted award from Musical Director, Steve Clarke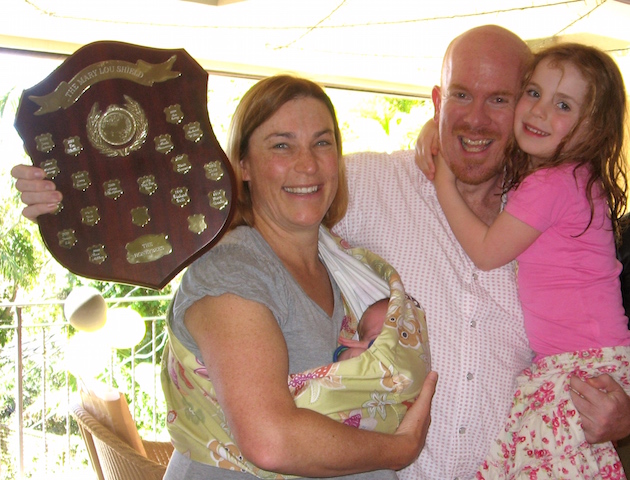 Musical Director, Steve and the entire Clarke family - December 2014
Richard receiving the Mary Lou Shield from Julie - December 2013
2013
Richard Bell
2012
Julie King
2011
Jennie Lin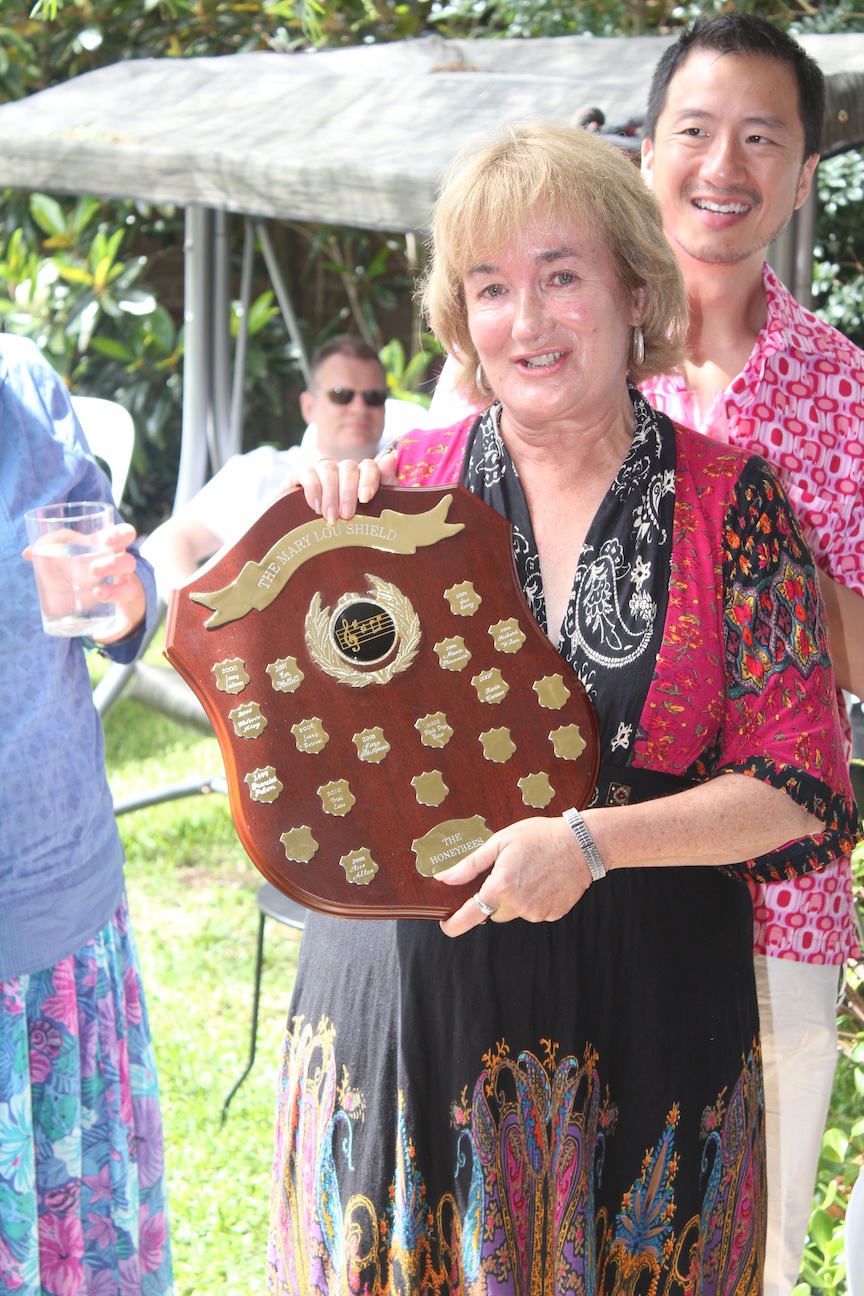 Trish Lane - December 2010
2010 Trish Lane

2009 Francine Paton

2008 Jerry Phillipson

2007 Kevin Tanner

2006 Jenny Petroni

2005 Valerie King


Maria & Richard receiving The Mary Lou Shield from Rico - December 2004
2004 Sue Carey, Maria Fischer & Richard Wilson
2003 Rico Allen
2002 Peter King
2001 Emm Hallett
2000 Jenny Jackson-Nylund